What is a Domain Expiry Checker?
A domain expiry checker is a feature in a Whois Tool.
If a user enters the domain name into the Whois Tool, the domain's expiry will be checked and the result of the domain's expiry date will be shown to the user who have requested it.
Domain expiry checker is a feature catered to anyone that wish to find out about a domain's expiry date.
How to check for a Domain Names' Expiry?
To check for a domain names' expiry, simply submit a domain name to the Whois Tool.
You can find out any domain's expiry date within seconds using the Whois Tool.
What's more, the Whois Tool is free for anyone to use as well.
How to use a Domain Expiry Checker?
Follow this step by step guide with screenshots:
Open this url link to the Whois Tool


Enter the domain name that you wish to check and click the search icon.
Wait for result and you will be able to see the expiry date of the domain.
Still not sure how? Follow this step by step video guide for further clarity:
Apart from finding out about domain expiry date information, you can use the Whois tool to check for other types of information related to the domain as well:
Whois IP Checker
Check your IP Location also known as performing whois IP is a useful function to find out which country your server or PC is located.
DNS Checker
Check using a DNS checker which is also a tool to check hosting location. You can easily locate who is the vendor that is hosting your domain, website or mail server.
Domain Availability Checker
Check using a domain availability checker can allow you to find out whether a domain is taken. If the domain is not taken, you can register the domain and host a website or email service on it.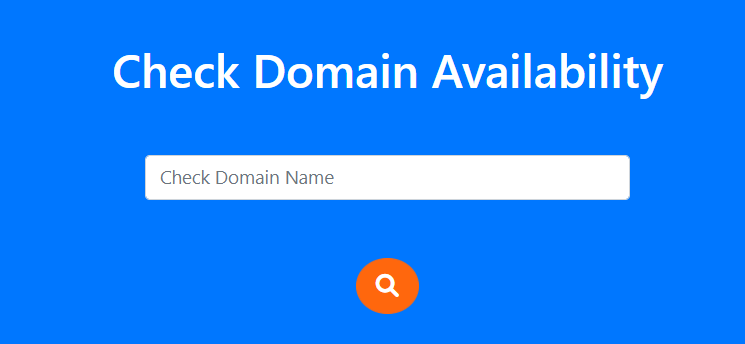 Domain Owner Checker
Check a domain to see who owns the domain. A domain owner checker, also known as whois, can help to provide you information about the registrant of the domain(also known as owner). The registrant field usually will reflect the company name or the person name that is the owner of it. Sometimes email address of the party is provided as well.
Here are some frequently asked questions about domain expiration:
Why do I Need to Know the Expiration of a Domain Name?
You are eyeing on a domain that someone owns and wish to find out when the domain expires and also when it is available to be registered again. Knowing when it expires, helps you decide whether when you can take over the domain name.
You are looking to plan when to renew the domain when the domain is due for renewal is when you have decided to renew the domain name.
You own a domain and wish to monitor the domain expiry. You are worried about forgetting to renew and let the domain slip out of your care. Losing a domain is equals to losing your business that you put so much hard.
Your web hosting or email hosting services are down and you suspect that your domain is expired which therefore cause the website and email to be down at the moment.
You are exploring new domains to register, so you are checking whether if anyone has taken the domain name. Having no expiration date means the domain is not taken.
What happens when a Domain Name expires?
A domain that is expired will get disconnected from the world. Which means associated websites, emails or systems to the domain name will not be reachable.
People that tries to send you email will get a bounce. People that tries to visit your website will not be successful.
Can you renew a Domain Name if it expires?
Whether you can renew the domain and the condition of the renewal depends on how long the domain has already expired. Here are the conditions:
You can renew a domain before it expires by paying your usual renewal fee to your domain registrar.
You can renew a domain within 30 days of expiry by paying your usual renewal fee to your domain registrar.
You can renew a domain within 31-60 days of expiry but you might need to pay extra to your domain vendor on top of your usual renewal fee. (This extra fees is call the redemption period fee)
You are unlikely able to renew a domain after 60 days of expiry. From 61st day of the expiry, the domain will fall in the deleted status. This means domain will be release to the public for anyone to register any time within 61st-90th day.
The first person that spot the domain to be available for registration and the fastest fingers will be able to register the domain and take over the domain as the new owner.
What are the ways to manage your domain name expired situation:
It is always recommended to renew the domain before it expires to avoid any potential downtime to your services or risk incurring extra cost to resolve the problem.
For a 1 time fee, you can subscribe to domain registration service whereby CLDY domain monitoring system can help you to monitor the domain release date and do our best to register the domain first thing when it release.
If you are unsure what to do with your domain situation and wish to speak to someone, you can reach out to a domain expert and the domain expert will help to provide a full analysis of your domain status situation and provide a 1-1 session to provide you further details on what you can do.
We hope these information will provides you some idea and help to resolve your domain situation.