Organizing the Gmail SMTP settings for your email account allows you to send and receive messages from one service provider to another, without having to use another application or website. You can link your hosted email accounts through Gmail, and you will be able to access them all in one place.
The Gmail SMTP settings are fairly straightforward; here's how you can set it up:
1. Login to your Gmail account.
2. Click on the gear icon on the top right of the window for the Settings, and click See all settings.



3. Go to the Accounts and Import tab.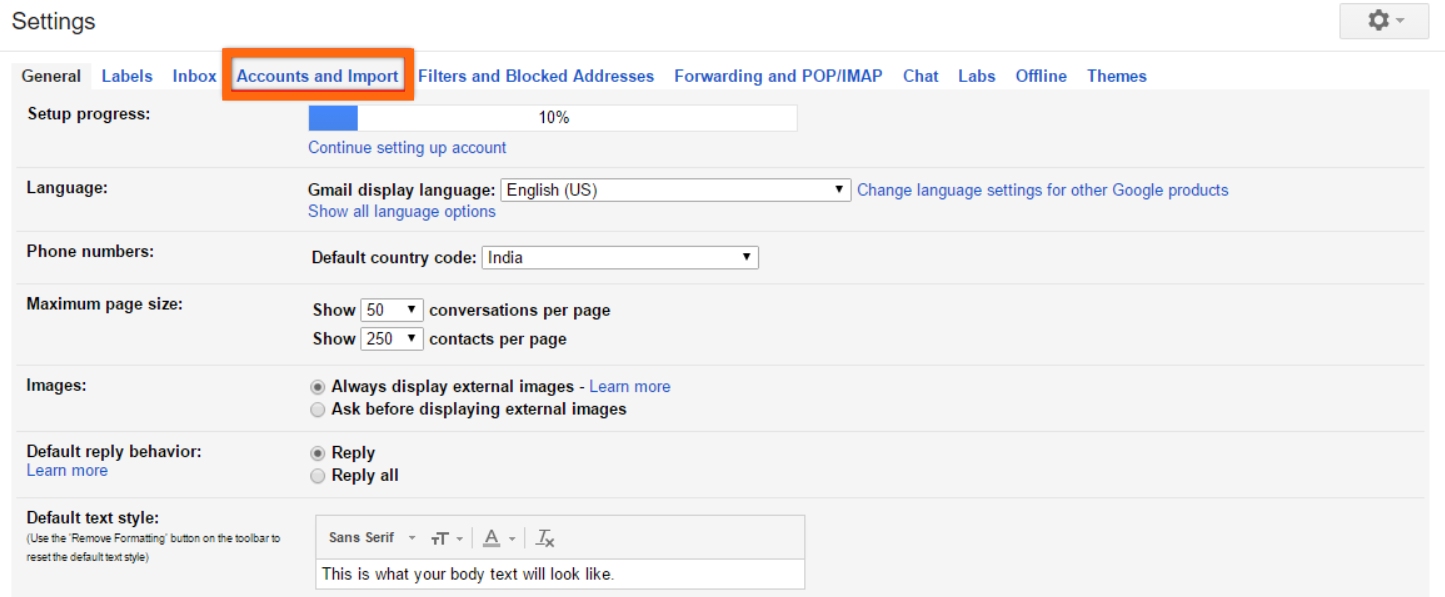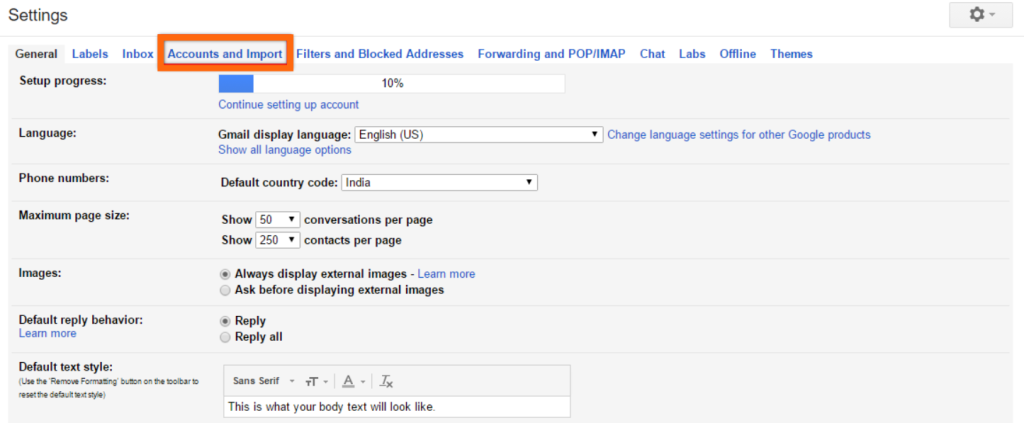 4. At the Send mail as section, click on Add another email address. You should see this just below the email address that you have currently open.



5. Add a Name for this email, and type in your domain-specific email address. Once done, click on Next step.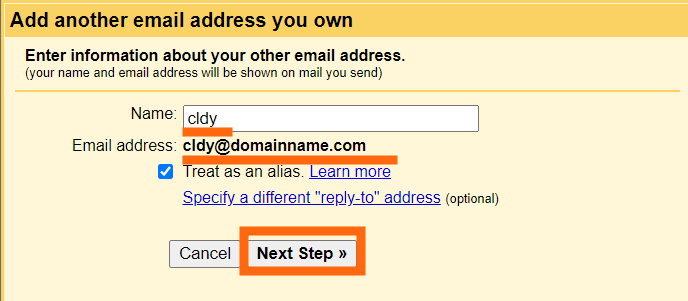 6. Enter the following details, and once you're finished, click on Add Account.
SMTP server: mail.yourdomainhere.com
(replace yourdomainhere.com with your own domain)
Username: [email address]
Password: [email address password]
Port : 587
(Tick the radio button for Secured connection using TLS.)