Making sure you have all your website and email files on backup is a must, so that whatever happens – may it be a sudden website crash or email error, you won't have to worry about how to recover everything. We showed you here how to backup your data using cPanel, let's see how you can have them restored:
Using Backup Wizard
1. From your cPanel dashboard, go to Backup Wizard under the Files block.

2. You will now be directed to this page. Click Restore.


3. Next step is to select which data you will restore.


4. For this example, we have selected Email Forwarders. Click on Choose File to import the file or folder for your backup.

Once done, click on Upload. A message will show up confirming that the backup is uploaded successfully and your Email Forwarders files have been restored.


Using Backup (Manual)
1. If you have a full backup file for your website and email information, this is the way to go. From the cPanel homepage, go to the Files block and click on Backup.

2. In this window, you have the option to do a Full Account Backup:


Or you can also do it individually: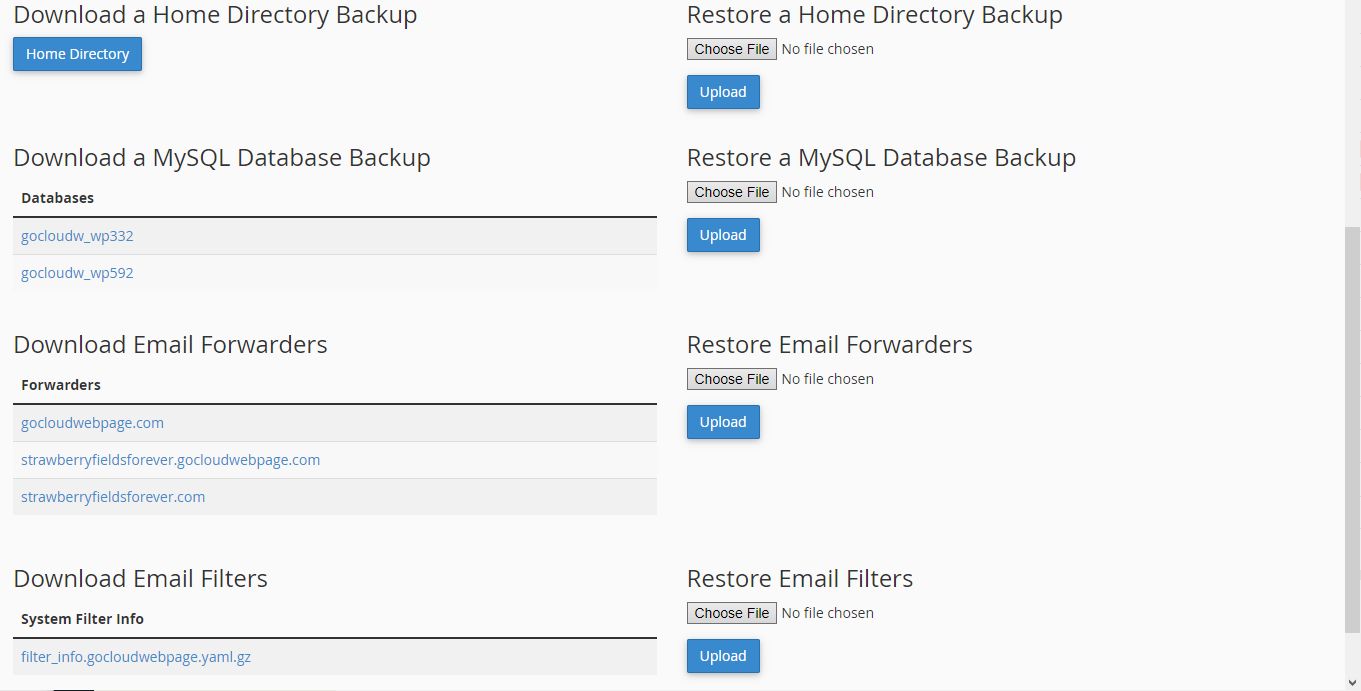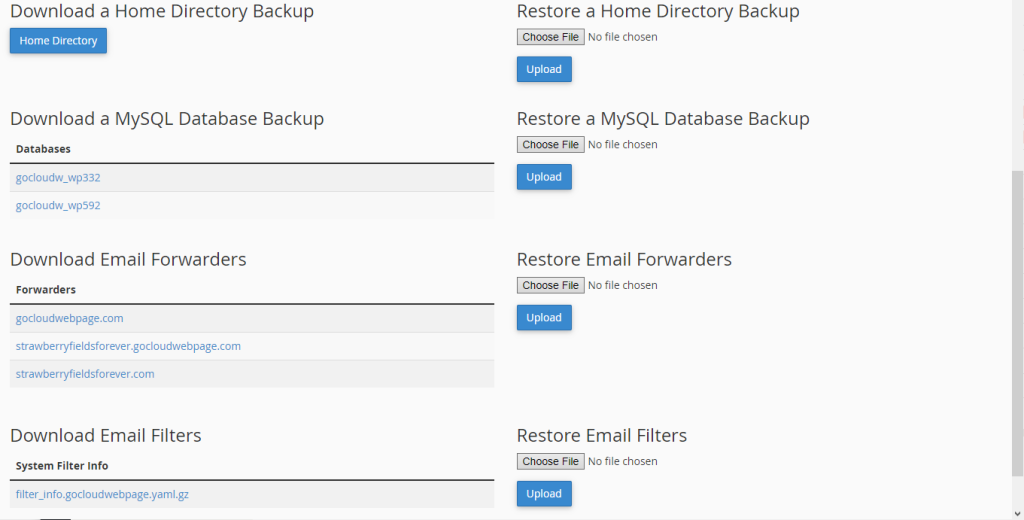 For this example, we will also be going with Email Forwarders. Under that selection, click on Choose File to retrieve the backup files or folder, then hit Upload.
3. A confirmation message will show up saying that your Email Forwarders files are successfully restored.