There are tons of reasons why you may want to check email header of a message you have received. Maybe you are exchanging emails with a client or a supplier, or may be dealing with spam and want to verify who's sending it. Either way, it's easy to check email header but you have to know how to access them in Thunderbird.
1. From your Thunderbird app, click on the message you want to check email header information for.
2. On the menu bar, click on More, then click on View Source.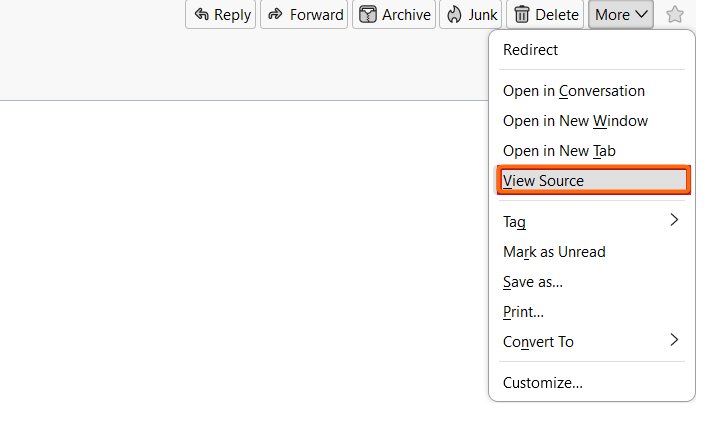 3. A new window will open to show the full email header information, just like the one below: