HR and recruitment are integral parts of any company's growth. Many businesses find that outsourcing their needs to Singapore recruitment firms provides them with access to a wide range of employee management services, which saves these organisations time in managing workers themselves.
If you're looking to hire new talent for your business, you'll want to check out the top three Singapore recruitment firms. These leading recruitment consultancy firms can help you find the best and brightest employees to help you elevate the quality of your business.
1. Recruit Express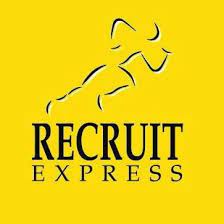 Website: https://recruitexpress.com.sg/
Services: For job seekers – job board; For employers – Headcount hosting, payroll outsourcing, total staffing solutions
Clientele: Sony Electronics Asia Pacific Pte Ltd, Nanyang Technological University, Zuellig Pharma, and more
We are putting Recruit Express at the top of our list of Singapore recruitment firms simply because they are both employee and employer-centred. The Recruit Express jobs board includes listings of different openings from various industries, where job seekers can look up different opportunities to kick start their careers. 
Employers have a suite of services from Total Staffing Solutions or a specialised service for payroll and hiring processes. Just send a copy of the job description for the role you need to be filled, and they will handle the rest. That's just the start of how a top recruitment consultancy in Singapore can bring your manpower to the next level.


2. Trust Recruit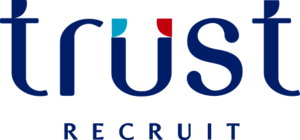 Website: https://www.trustrecruit.com.sg
Services: Recruitment, payroll, consulting services
Clientele: Hitachi Elevator Asia, SECOM (Singapore), SBS Logistics Singapore, and more
Trust Recruit has been a pillar for personalised workforce solutions in Singapore for the past 20 years, from small and medium enterprises to multinational corporations. Not only will they help you find high-quality staff, but their global recruitment consultancy service also becomes the foundation of quality relationships between candidates and companies.
As the best job agency in Singapore, they assist job seekers who may be unsure of the career path they will succeed in. The Deposit A Resume option is available for employees who are looking for better opportunities but don't know where to start.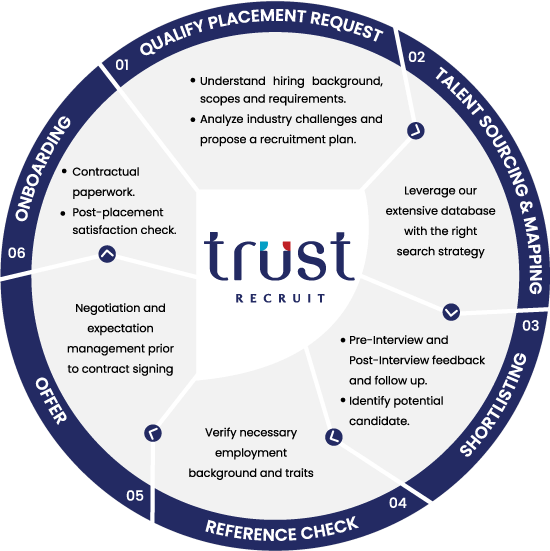 There's no shortage of services for the employers from this top-notch recruitment company either. From the start of the recruitment process, to payroll and consulting Trust Recruit's Singapore recruitment agency can assist you every step of the way to make sure that your business is evolving along with the changes and needs of the job market.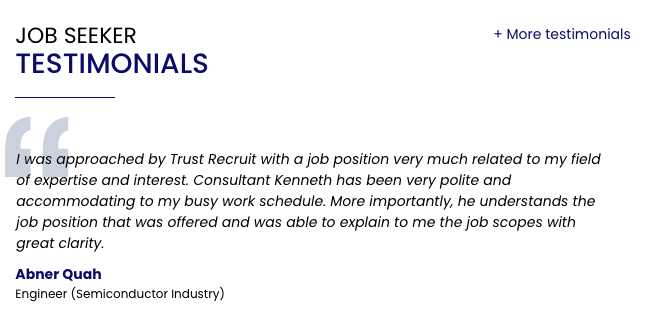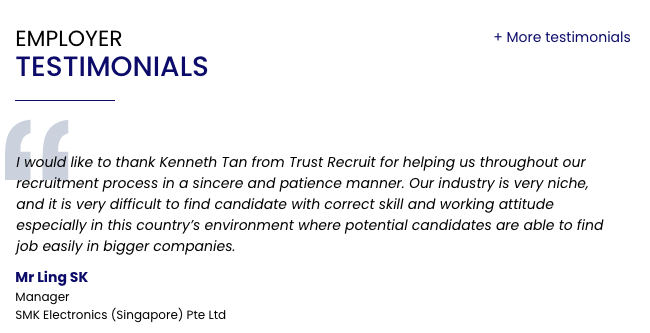 3. LOGISTIC PEOPLE

Website: https://www.logisticpeopleasia.com
Services: Talent acquisition outsourcing, online business consultancy, business automation and HR software, and more
LOGISTICS PEOPLE take pride in providing the best screening process to ensure that when resumes arrive on your desk, they have the right skill sets to meet your company's needs.
The value propositions of LOGISTICS PEOPLE include the following: business and digital marketing, strategic planning and competitor analysis, and the facilitation of implementations and operations of your business process. This Singapore recruitment firm takes a holistic and individualised approach to each client, understanding the unique needs and challenges of the business. LOGISTICS PEOPLE is certainly one of the top choices in the Singapore job consultancy industry. 


Conclusion
No matter what your business needs, be it finding the best accountants or top-notch engineers, these leading Singapore recruitment firms can help you find the perfect employee for the job. With a little help from these recruitment firms' Singapore experts, you can take your business to new heights and watch it thrive!