Endpoint backup solutions are an area of continual innovation in data storage and data protection. With the advent of virtualisation through the cloud, backup vendors have to keep up with the huge amounts of important business data. As you know, data protection demands that enterprises have multiple methods of keeping data safe, and the solution to this is to replicate it in case of disaster or loss.
This need has given way to a steady stream of new and updated data backup tools. CLDY has carefully curated 3 of the best endpoint backup solutions on the market to help you find the right vendor for your enterprise backup needs.
1.

Inovuus.com

for Druva

Website: https://inovuus.com/
Specialisation: Data Protection and Availability, Information Governance, Business Initiatives
Clientele: Bechtel, McAfee, Merz Pharma, Leica, NASA, DHL, KPMG
iNovuus Technologies humbly began its journey as a total IT System Integration company. They provided computer hardware, software, networking, and IT outsourcing services to clients based in their home country, Singapore. Their clients span the full spectrum, which includes both government and corporate sectors, ranging from SMEs to Publicly Listed Companies.
Over the years, they saw how data growth has expanded and recognised the vulnerability of data loss in and outside of the office as the threats from hackers increased. Because of this, Inovuus made it their mission to look for more efficient and cost-effective solutions in the area of endpoint and server backup solutions. In 2011, they partnered with Druva, a leading company for cloud-based data protection and management, in their efforts to specialise in cloud backup services.
Druva cloud backup has been accredited by the Singapore Cyber Security Agency and the Digital Programme under the Info-communications Media Development Authority. This strategy enables partners with extensive knowledge of the solution to bring data protection closer to various Government agencies, local educational institutions, and top corporations operating in Singapore.
Here are some of the services they do as part of their endpoint backup solutions:
2.

Achievement.com.sg

for Veeam and Nakivo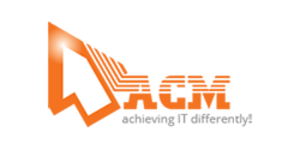 Website: https://achievement.com.sg/
Specialisation: IT Maintenance Services, IT Solutions, Web Services, Server Virtualization, Cloud Computing, Terminal Desktop
Clientele: Leica, Amoy Canning, Ang Brothers, Mercatus, JustEdu, Ministry of Home Affairs
ACM is an IT company in Singapore that offers IT support and maintenance as one of its core services to its clients. Through its IT maintenance services, this IT service provider ensures your hardware and software systems are running efficiently in order to boost productivity while lowering the risks of unexpected downtime.
One of their specialty services is endpoint and server backup solutions, enabling companies to back up, restore, and copy their critical data, ensuring continuous access to the information driving their business. All of these offerings are priced at a reasonably affordable package for their clients.
This IT consultancy includes the services of experienced IT Managers who would do the work as if it were in a large organisation, helping you achieve your IT systems goals as effectively as possible. Just look at this list of clients who have trusted their services: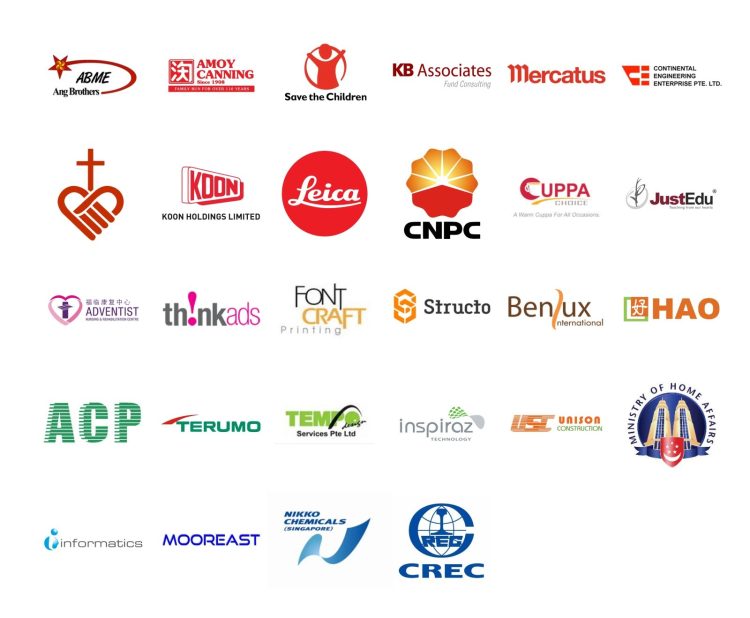 3.

Acronis.com


Website: https://www.acronis.com/en-sg/
Specialisation: Managed Server Backup, Prevention, Managed Anti-Malware Protection, Recovery, Continuous data protection, Hosting service providers
Clientele: Home Buys, Rust-oleum, Brown Thomas, Bechtel, Tokai Group, University of Aberdeen
Acronis provides a complete backup solution that can cover all your infrastructure. The online server backup is celebrated for its wide selection of recovery options and an impressive artificial intelligence-based anti-ransomware defense that performs real-time analysis to protect your data.
What users like most about this server cloud backup are its robust features, which perform basic tasks quite well. It has a low learning curve as the functionality covers all basic and advanced features. Overall, Acronis backup improves business process outcomes by protecting your data so you can drive revenue growth into your business.
Look into the simple and painless interface they provide for their endpoint backup solutions: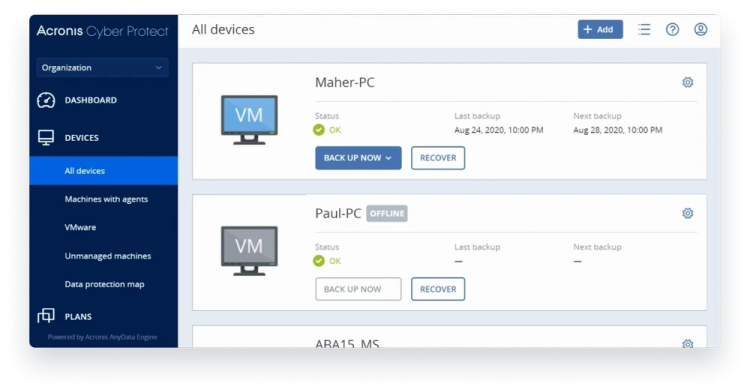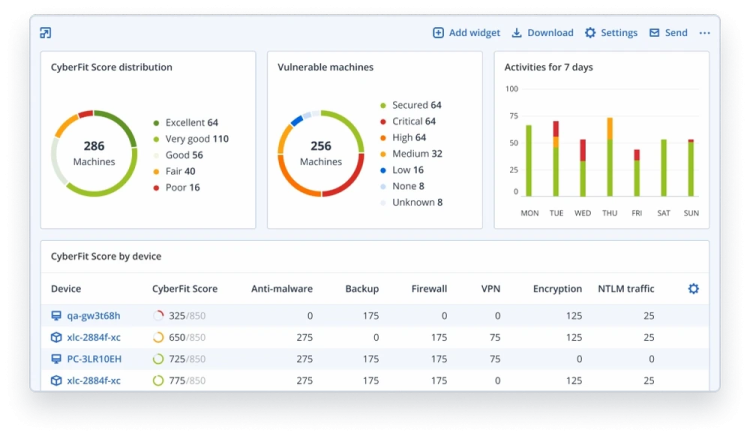 Conclusion
Data loss can have negative effects on your organization, so it's important to implement endpoint backup solutions to help protect and maintain your data. We hope that this list of top companies for endpoint backup solutions will help you select the best vendor for your business.