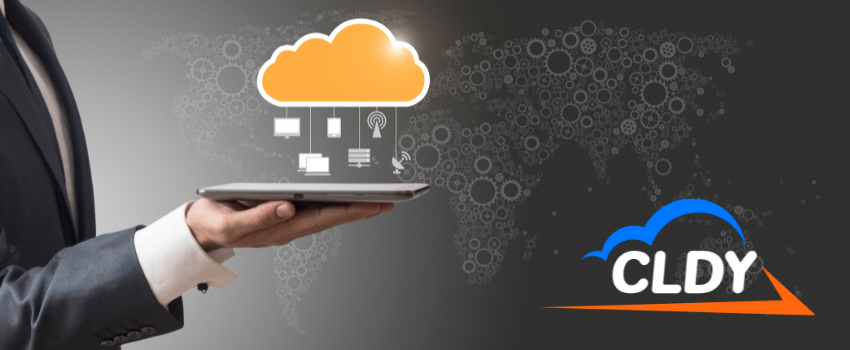 Leveraging The Best Of Cloud Technology: CLDY As A Solid, Stable, Secure Multi-Cloud Provider
Cloud Computing revolutionized the way companies leveraged technology. By hosting data, websites, and email on the Cloud, businesses were able to get a worldwide boost in their operations.
Aside from revolutionizing the way businesses handled data, Cloud Computing also revolutionized the way work is done. With the advent of the work-from-home era, companies increasingly rely on Cloud Computing to keep their businesses and workforce running.
And this is where a business would need a Simple, Speedy, Stable, and Secure Multi-Cloud Platform, backed by unparalleled, best-in-class Support. This is where a business needs CLDY.
The Cloud: Changing the way the internet is done, and businesses are run
In the past, the presence and health of physical servers were crucial to web hosting companies being able to serve their end-users excellently. Today, Multi-Cloud Technology allows CLDY to serve our clientele using the world's most stable and secure infrastructure. This, in turn, allows our clients to forget about worrying about their web assets and focus on what you do best―take your business ever a notch higher.
This is in line with our goal: CLDY lives to enable you to successfully disrupt the market.
Access to the best technologies
The Cloud levels the playing field for both small to medium-scale businesses and massive enterprises alike. In the past, premium infrastructure and support can only be afforded by the top tier multinationals. Today, even Rolls Royce-level web solution infrastructure and support are at everyone's fingertips, thanks to Cloud Technology.
CLDY takes access to these benefits and brings them to businesses of any scale, on a silver platter. We give you the best of Cloud Computing in a Simple, Speedy, Secure, and Stable package, all wrapped up with Global-class Support.
Increase business security
Redundancies, redundancies, redundancies. CLDY itself ensures that we have fail safes and redundancies of all our data in multiple locations across the globe. This ensures that if anything goes wrong, we have ways to preserve our clients' data. We believe in the power of the Cloud to promote business security. And we're rolling out the red carpet for our clients to enjoy this benefit, as well.
Having access to your very own cloud allows your organisation to enjoy a major failsafe should local data get corrupted for any reason. From disasters to tiny tragedies that have major consequences, having cloud backups means that you can restore data in the event of data loss, no matter what the reason. Indeed, this means increased business and data security, all for a reasonable monthly rate!
Flexibility
Here at CLDY, we believe that the customer and their business' needs come first. You don't need to stay locked into a certain scale for your data needs. Whether you need to scale up or scale down for whatever reason, CLDY will work with you in finding the perfect cloud solution size for your company's needs. 
Cloud services are convenient & an efficient use of resources
Your business' own Cloud subscription will not only house your company's emails and websites. It can also host a whole slew of software choices that your company might find handy to use. It can also host your in-house proprietary software. What is more is that at CLDY, we make things super SIMPLE and EASY for you to adopt. This means we will hand-hold with your setup process, from start and down to troubleshooting. If you need migration as well, CLDY will get you set up with that. Everything is guaranteed to be hassle-free, with 200% Uptime.
Free & timely upgrades
CLDY aims to make things sustainable and Stable for all our customers. This is why our servers' hardware, firmware, and software upgrades are all regularly done and we take care of everything from end to end. All our servers are off-site, with our providers managing maintenance vigilantly. Our in-house developers and systems administrators also ensure that everything on CLDY's end is all well-maintained and run seamlessly, so you need not worry about system maintenance.
If you were ever considering hosting your own servers for your data and other web needs, our commitment to deliver free and regular upgrades ensures that all that guesswork and resources consumed on maintaining your own server are taken out of the equation. With CLDY as your ace card, this chore will be taken off your hands and you'll be free to do what you do best―focus on scaling up your business.
Optimal support for IT infrastructure
No need to shop around for the best servers in town, really. Trusting CLDY with your IT and cloud infrastructure needs ensures that your websites, email, and data are hosted only with the best systems and hardware that the market can offer. This is because CLDY has taken care of leveraging the best cloud options from the market. This means we're using only the best IT infrastructure from the best IaaS providers, and you will be benefiting from our top-of-the-line choices.
Take your focus off the nitty-gritty of your cloud and web solution needs. Let CLDY take care of that for you, and focus your company's energies on the area that would drive exponential growth―strategic business plans and the projects that drive your bottom line higher.
CLDY is here to support you every step of the way. We believe in the 5S: Simplicity, Speed, Security, Stability, and we aim to Support you with only the industry's finest technological dexterity. Trust us for your web needs, and watch your company's growth skyrocket!